---
---
– it's one of the greatest horrors of the world, it causes the biggest inequalities. And it exists everywhere in the world. In different forms.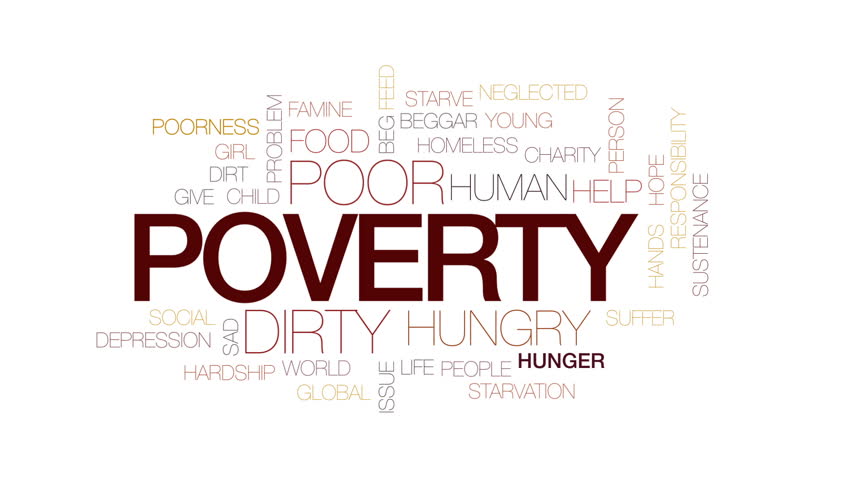 There are many different definitions of poverty, that can come from thousands of people
BUT
To me "poverty is the lack of basic human right, money, resources and opportunities. It is living in extreme conditions and is often multifaceted, into 4 factors – Politics, environment, economics and social. About which I will soon be writing more"
A quote from the UN describes poverty perfectly as I had no words for – "Fundamentally, poverty is the inability of having choices and opportunities, a violation of human dignity. It means lack of basic capacity to participate effectively in society. It means not having enough to feed and clothe a family, not having a school or clinic to go to, not having the land on which to grow one's food or a job to earn one's living, not having access to credit. It means insecurity, powerlessness and exclusion of individuals, households and communities. It means susceptibility to violence, and it often implies living in marginal or fragile environments, without access to clean water or sanitation."
Multifaceted poverty (Politics, economics, environment,social) PEES
First off, to have some background, we would need to know the different kind of countries that inhabit the world and house poverty. There are three types of countries, LEDCs, MEDCs and NICs. If any of these sound alien to you, just know, that, they're not.
This post is about a very important topic, that we all must know about. It is one of the greatest horrors of the world and it is essential we correctly know it causes. This is multifaced, and ruins live and take away opportunities'. It is the greatest inequality. THIS. IS. POVERTY.
LEDCs, MEDCs and NICs
 LEDCs stand for "less economically developed countries" this means that the country's GDP per capita is much lower than most others, Extreme poverty usually exists in LEDCs and not many are literate and/or have access to electricity. NICs are "newly industrialised countries" these are the countries that kind of fall into the middle of rich and poor countries. They have great wealth as well as great poverty. MEDCs are "more economically developed countries" they are the kind of, rich ones. Their GDP per capita is pretty high. Usually, they have little to no extreme poverty and they have great facilities.
LEDCs and the PEES:
LEDCs stand for less economically developed countries, some examples of LEDCs (I'm just going to use the short form because it's, you know –  shorter *shrugs),  are Somalia, Uganda, Zambia, Mozambique and a bunch of others ( click on that link for the whole list). Now, LEDCs can be poor for many reasons,  for example – politics, usually most LEDCs have leaders that are or were once – corrupt, this means they are involved in illegal activities, usually related to money – such as taking bribes, giving bribes or using the countries' economic income for their own benefit.
To put things into better perspective, allow me to give you an example from Rio's largest shanty town that turned into a war zone –
"Across Rio, at least 120 police officers were killed last year. Through December, 6,590 people were slain – the highest rate in nearly a decade. Crippled by corruption scandals and economic woes, the "Marvellous City" is floundering."
For the economic part – isn't it quite obvious? In poverty, people live in shanty towns, and fragile slums and the money they make or the jobs they get are usually situated in the informal economy or the black market. In most LEDCs there are two parallel
economies, the formal and the informal – the formal economy is the safe, legal tax paying economy that the higher class people live in, but the informal economy, is the high risk, potentially illegal and behind-the- shadows kind of economy that people in poverty have to live in.
For an example – the largest slum-state in the world Dharavi (Mumbai, India) runs an informal economy. This slum state that runs
this other economy employs over 90% of all employment in the city according to this article about Dharavi, the slum state itself holds 60,000 structures and has an annual economic output of a shocking $600 million USD to $1b ++! This economy is huge, yet operates in the shadows. This is the informal economy.
For the social part, living in poverty hugely affects your social life, for example – education – it is harder to enrol yourself in it because of the lack of money, poverty also impacts health and wellbeing, as you usually won't have enough money to afford economics. Also potentially staying in shanty towns and living in poverty can exclude you from society
As for the environmental part, poverty can often be associated with the environment. A community can be in poverty because of the natural environment, for example, if you're in the poverty cycle– a natural disaster can snatch everything from – money, shelter, food etc. And not only leave you in deeper debt, but also push the people who are living on the edge, people who are not in poverty but are living mainly to fulfil their needs, and have very little if any money to get back up after an emergency or disaster, into poverty.
As for the built environment – it plays an equally big role in poverty as anything else.
The built environment of poverty varies from country to country, LEDC to MEDC, this is where relative and absolute poverty comes. Because of the built environment in an MEDC poverty is usually relative – which means that people in those sort of countries are relatively poor.
An example to extend your perspective is a family in the USA, Baltimore which family lives in relative poverty, but this family can afford to live in a home, get some bread and butter afford clothes shoes, phones, televisions, education (it's free in the US) etc. but they are still considered poor because in an MEDC country like the USA people live in much better conditions, and have way more facilities. But they, on the other hand, are enjoying much less, although still some, and have their basic needs so they get to focus on their wants.
This is related to the built environment because the USA government has created a built environment where the government helps the relatively poor people by giving them a little money every month, making education free etc. etc.
Although in an LEDC, conditions like the family in the USA might be considered as the rich ones, as LEDCs offer a much less generous 'built environment' from the government. And so there exists absolute poverty, which is living on less than $1.25 a day. With so less money a family is consistently fighting to earn their needs, not even looking at their wants. They live in much harsher conditions – like they don't have shelter, a daily food supply, sanitation, health services, insurance, water and very little have an education!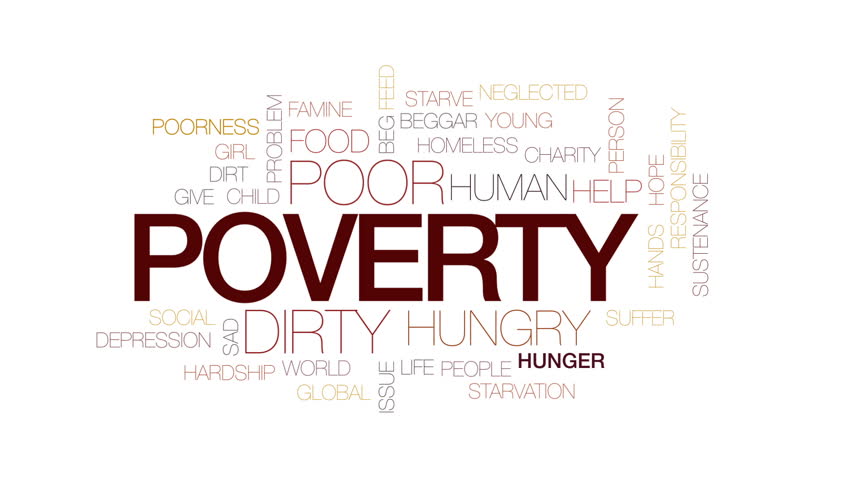 Poverty – it's one of the greatest horrors of the world, it causes the biggest inequalities. And it exists everywhere in the world. In different forms.
And now you know why.
---
---
image
https://www.shutterstock.com/video/clip-30105928-stock-footage-poverty-animated-word-cloud-text-design-animation-kinetic-typography.html?src=rel/22538314:3
https://globalawarenessrudi.wordpress.com/2013/02/08/what-is-ledc-countries/
http://unequalscenes.com/mexico-city-df
https://www.emaze.com/@AOIFFTIQ
http://www.freepressjournal.in/analysis/state-of-economy-optimism-leavened-by-caution/1212548
https://www.thrillophilia.com/tours/an-excursion-through-dharavi-mumbai
https://crmbusiness.wordpress.com/2015/03/17/crm-2015-resizing-the-social-tab/
http://cargocollective.com/KVDesigns/Environment-Logotype